Rosanna started working for Tucson Heart Group before it merged to Pima heart and Vascular. She is the primary medical assistant to Dr. Lionel Faitelson at GSO and has been with the company for a little over two years. Rosanna has been in the medical field for over 16 years "and loving every minute of it".
How would you describe your time at Pima Heart & Vascular?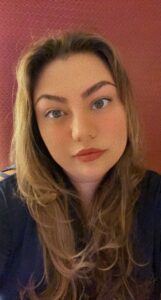 "I love working with all my coworkers, physicians and my manager Carolyn Huerta, but most importantly helping our patients. My coworkers can always depend on me for what they need help with. At the end of the day we are one big happy family and are all here for each other. I am blessed to have worked with all of them."
If you could choose any other career, what would you do?
"When I was growing up I always said to my mom and dad that I wanted to work in the medical field and help patients. I have found where I want to be and have gained the qualities in order to succeed above and beyond for my role and would like to bring my commitment and creativity for growth and more responsibilities within the company." 
Anything else you would like to share with your Pima Heart & Vascular family?
"I love to spend time with my family, friends, especially with my son who recently just graduated from the United States Marine Corps. We are all so very proud of him and I would love to thank all of my friends and family for always being there and giving me support through his boot camp leave. Shopping is another thing that I absolutely love to do 😊 My husband and I also love to have date nights where we take a little time apart from our kids, lol. 😊"