For Patients
Offering a full spectrum of cardiovascular services in convenient locations.
For Physicians
Dedicated team of healthcare professionals providing comprehensive cardiac and vascular care.
Our Practice
Serving the Southern Arizona community since 1980 with a focus on quality and innovation in cardiovascular care.

I'm very grateful to Dr. Desai & his staff for saving my life when I had a heart attack this year. My follow-up visit was enlightening & very satisfactory. Many thanks to you all.
Diana

"I am always very comfortable with Dr. Peress…I know he is an outstanding doctor…Casual and open…knows what he is doing. I feel blessed to be his patient."

"I would not go elsewhere. Dr. Peress is the best in his field."

"I am so blessed Dr. Decena was at the emergency room when I went there. He is a wonderful doctor. I'm sure if it was not for him I would be dead. I wouldn't go to anyone else."

"I always get excellent service from Dr. Desai and his staff."

"I was hoping there would be a place in Tucson I could trust my heart to and I found it at Pima Heart and Vascular!"

"Dr. Berman is world-class. Good at what he does, is easy to talk to and knows his stuff."

"I'm very grateful to Dr Desai & his staff for saving my life when I had a heart attack this year. My follow up visit was enlightening & very satisfactory. Many thanks to you all."

"Dr. Algeo is a wonderful doctor. He makes you feel so comfortable and has such a nice manner about him. Very happy he is my doctor."

"Dr. Bejarano was very kind and helpful and explained everything in very understandable terms. The staff was always very pleasant and interested in making everyone feel comfortable and informed."

"Dr. Spooner and his staff are caring professionals who are mindful of the needs of patients."

"I have historically been dazzled by how organized and efficient the staff is on my every visit from the front desk to the visit with Dr. Morales. I actually look forward to my office visits."

"Dr. Bose is an excellent surgeon and he did a wonderful job on my open heart surgery. I highly recommend him and would have him again if needed, but hopefully not. He's very personable, and I never feel rushed with him. The staff is very nice as well."

"The concern and professionalism of Dr. Lancero and staff has always kept me secure and very very satisfied."

"Dr. Myer saved my life! He treats us like we are his parents. I'm impressed and grateful."

"Dr. Thomas' care and concern could not be better – for many years and many visits. Thank you."

"I have recommended Dr. Tirrito many times to others. He is conservative, doesn't push meds, and is efficient in his use of time when I am with him. As a retired medical educator of physicians, I think Tirrito is a very good teacher and develops good rapport with his patients."

"I've always been treated with the utmost care and concern by Dr. Molls. His staff are always friendly."

"Dr. Tuli and his staff have always been very kind and attentive. I appreciate it."
Vein Center
The Vein Center provides comprehensive evaluation and management of lower extremity venous disease and leg swelling.
Ambulatory Surgery Center
The Ambulatory Surgery Center is equipped with advanced technology. We strive for the best patient experience and unsurpassed quality of care.
Employee Highlight
Cassidi Dupree
Operations Project Manager
"I take a lot of pride in my position in helping our practice ensure the patients have a great experience."
Patient Education
Pima Heart & Vascular
Clinical Trials
News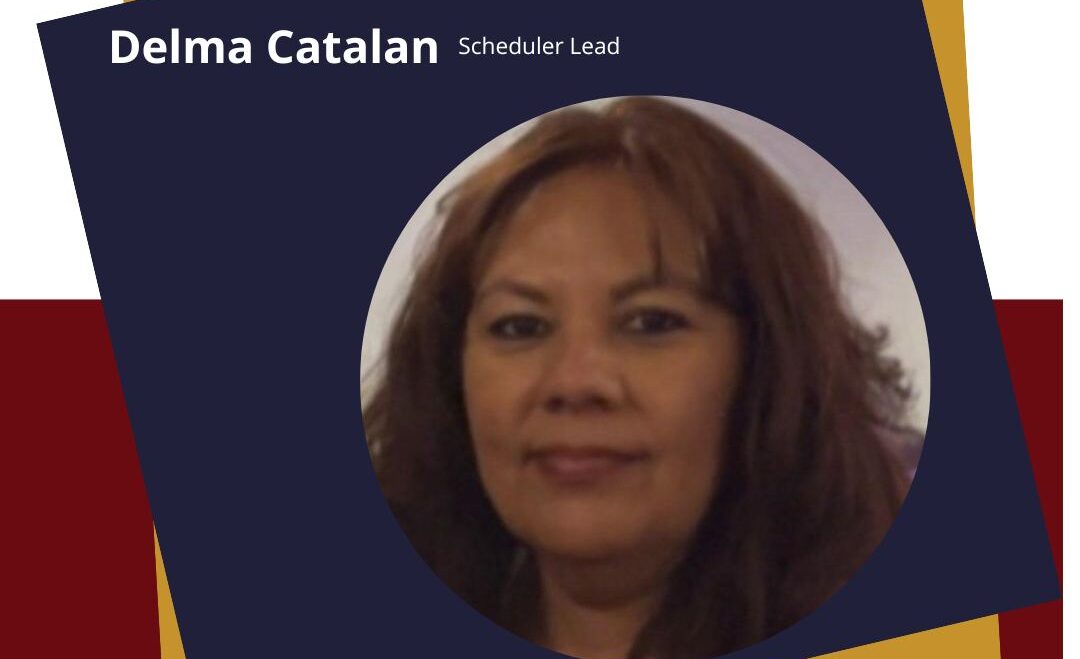 July 5, 2023
Delma Catalan, has been a part of the Pima Heart & Vascular team for nearly 30 years! Fulfilling many roles
Read More